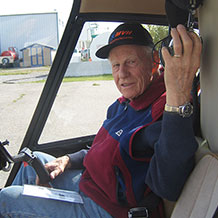 Doug Matheson
Doug, a WWII veteran, earned his living as a lawyer and an Alberta judge, but his passion was flying.
As a schoolboy, he hung out with bush pilots at Edmonton's Blatchford Field. At 19, he joined the Royal Canadian Air Force in the early days of the Second World War. At 22, his Spitfire was shot down over France.
After returning to civilian life, Mr. Matheson owned a plane, or at least part of one, for many years. He and his wife, Margaret, were regular participants in flying expeditions in the Canadian North. And in 2008, at 87, he began training to become a helicopter pilot.
He was still living his dream on June 15, 2009 when he took off from Edmonton City Centre Airport for a solo sightseeing flight in his Beechcraft Bonanza. He died when the plane crashed near Castor, Alta.
"He was adventurous, opinionated, patriotic, intelligent, courageous, irreverent and funny," said his wife of 59 years. "He was passionate about the things he believed in and the people he loved."
Edmonton's legal community first knew Mr. Matheson as a hard-working and ethical lawyer who served a mainly rural and immigrant clientele. In 1985, he was named a judge of Alberta's Court of Queen's Bench.
Even as an octogenarian, he never allowed his mind or body to stagnate. Friends and family said he had the physique of a 50-year-old, thanks to a daily exercise regimen and a roster of activities that included in-line skating, skiing and shinny hockey. He also continued to read voraciously, devouring new books and articles on aviation, the two world wars, and Arctic exploration.
His wartime adventures could serve as a movie plot. As a Spitfire pilot with 411 Squadron based in England, he took part in the Dieppe raid and flew many sorties over occupied Europe. On Dec. 1, 1943, his plane was shot down and he parachuted into northern France. The local French resistance leader, Marcel Bezu, hid him in the family home and provided new clothes, a new identity and a role assisting the French underground.
In April, 1944, German soldiers kicked in the Bezus's door. He was arrested and eventually sent to Stalag Luft III, a prisoner-of-war camp in what is now Poland. He arrived shortly after 50 prisoners had been executed for escaping through a tunnel – an episode that inspired the movie, The Great Escape.
The Germans said that anyone caught attempting to escape after that would be shot nevertheless, Doug played a role in building yet another tunnel.
As the Russian army moved in from the east, the prisoners were forced to march westward through bitter winter weather. During the march an SS guard got belligerent and shot Doug from a short distance through both legs.
Public service was a big part of Mr. Matheson's life. He was the founding chairman of Meadowcroft (now Matheson) and served as its chairman and as a director for about 35 years.
He also played key roles with the Reynolds-Alberta Museum, Canada's Aviation Hall of Fame, the Edmonton Flying Club, the Churchill Society, the Confederation Centre of the Arts in Charlottetown, St. Mary's Salesian Boys' School, Saint John's School of Alberta, and Boy Scouts of Canada.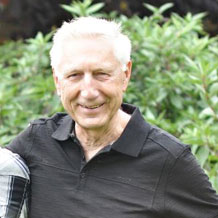 Reg Appleyard
Reg served as our second Executive Director from 1977 to 2015 and is still working for us as our Treasurer. He has served on our Board of directors from 1972 to the present and was recognized in 2003 by the institute of Chartered Accounts as a Fellow of the Institute, their highest honor. His charitable work includes sitting on the boards of Capital Region Housing Corporation, Greater Edmonton Foundation, KARA Family Resource Centre, Bissel Centre, United Church National Committee, Boys & Girls Club of Edmonton, UNICEF Advisory Committee, Aldergrove Community League and the Belmead Community League. Reg's community minded spirit and leadership created our rent geared to income subsidy programs, made us financially self-sufficient and started our partnership with Terra Centre.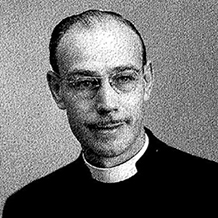 Harry Meadows
Harry was a Teacher and a United Church Pastor, he served congregations across western Canada from Winnipeg to Vancouver. He was our first Executive Director serving from 1972 to 1977, Harry passed away in 1999 at the age of 84.